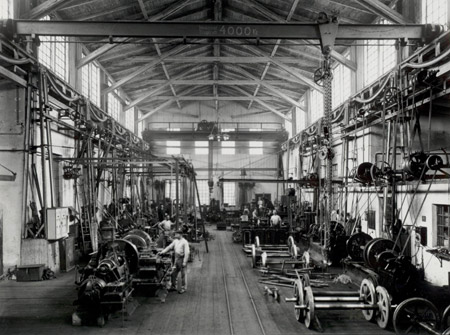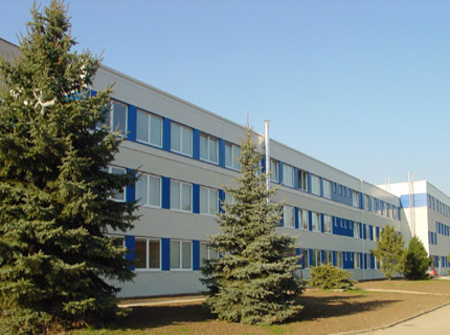 Pražská strojírna a.s. has a long tradition in mechanical engineering.
1820 • Joseph John Ruston, an experienced manufacturer of ships and steam machines, acquired the engineering workshop.
1869 • Ruston's engineering workshop became a joint stock company under ownership of Prager Maschinenbau A.G.
1911 • The shipyard ceased to exist and Electric enterprises refurbished facilities to central workshops for Prague public transport. This step has historically opened a dynamic and exciting field of manufacturing components for repairs and construction of tramway track infrastructure. 1994 • Prague public transport authority transforms its engineering department into a company and registers Pražská strojírna a.s. as manufacturer of components for tramway infrastructure. This company started a new age of engineering works and continues the 50 year tradition in manufacturing of tramway track components.
2007 • Relocated to new workshop. The new workshop with more space, provided the opportunity for development and increased production capacity to undertake most complicated demands of urban and sub-urban transportation in accordance with ISO quality management system. Main activity of Pražská strojírna a.s. is development and manufacturing of tramway track components and setting devices. It now has customers in most major cities that operate Tram (light rail) Networks. The main components are designed and manufactured for universal engineering functions for tram systems, however we also include a very versatile production system where we can design and produce custom design components tailor-made to meet your needs.
Use our contact details or email us directly from the site
Headquarters:
Pražská strojírna a.s.
Mladoboleslavská 133
190 17 Praha 9 – Vinoř